Black is Beautiful


In the 1950s, there were more Triumphs sold in the U.S. than any other country. Their top-end Thunderbird 650cc vertical twin, with a little tinkering, could top out at 130 mph. A great bike, but fairly limited in offering. They were available in one color only - blue. So when public demand cried-out a black Triumph, they finally released the Blackbird in 1953 - and it still slays me every time I lay eyes on her. Another important note - Brando, a motorcyclist himself, rode his own '50 Thunderbird in the iconic film,
The Wild One 1953
Bron:
Southsiders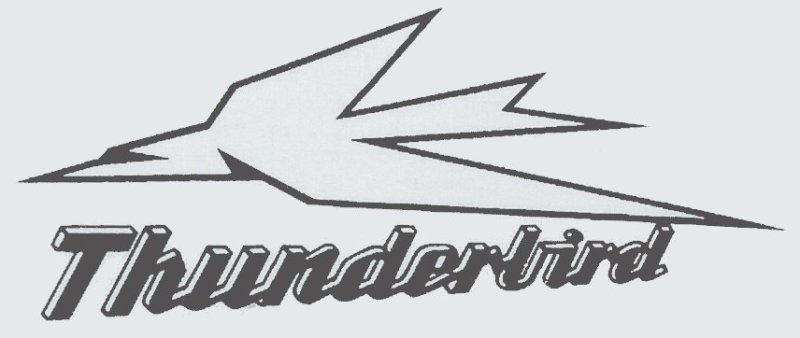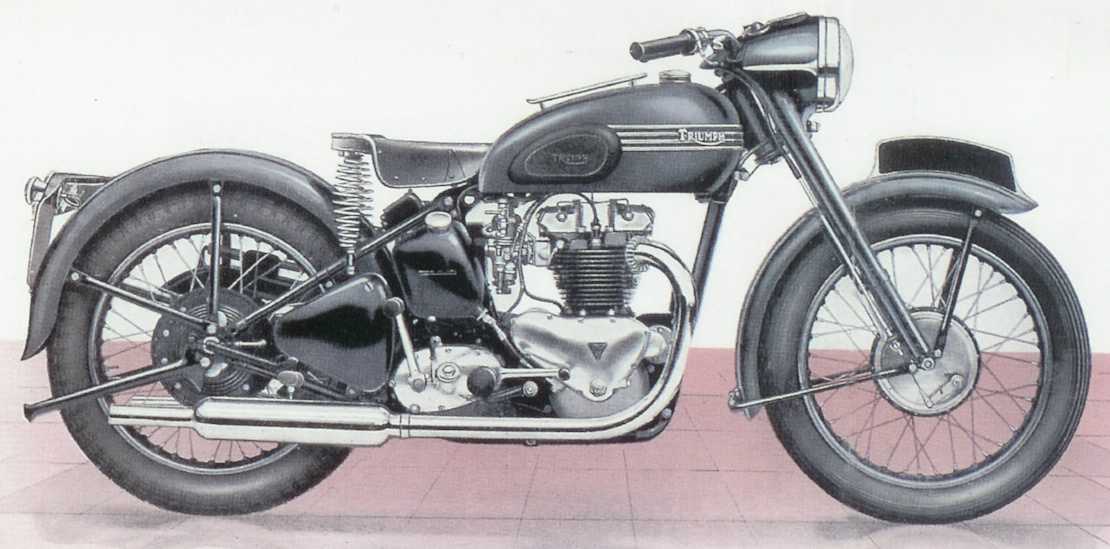 1949
The Triumph Thunderbird was a British motorcycle introduced
in 1949 and produced in its original form until 1966.
The name was used thrice more for new and distinct Triumph models. To capture the American market, the 6T Thunderbird used a variant of the earlier Speed Twin's parallel twin engine, bored out from 500 cc to 650 cc to give the added horsepower American customers demanded. The concept of enlarging the Speed Twin, the Thunderbird name and its 'paper dart' logo were thought up by managing director Edward Turner on one of his regular trips to Triumph's operations in the USA. The 'paper dart' logo was embossed onto the chain case cover on Thunderbirds from 1955 to 1962 and can be seen upon closer examination on the supplied photograph.
Previously, it appeared as a decal on the headlamp nacelle.
1953 - A Great Year! :)
Bron: Triumph Owners Club Nederland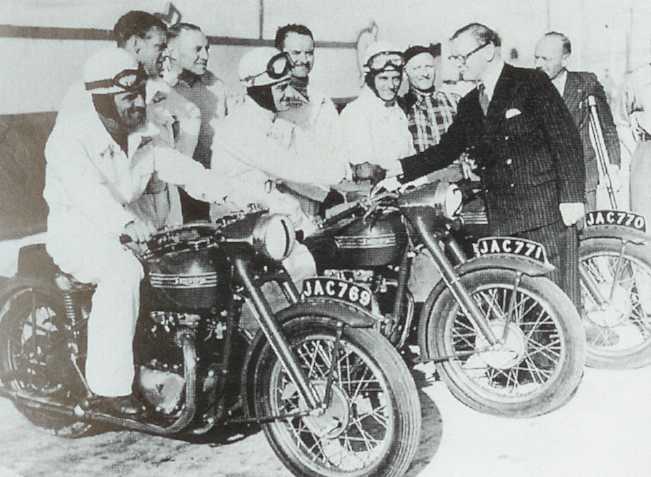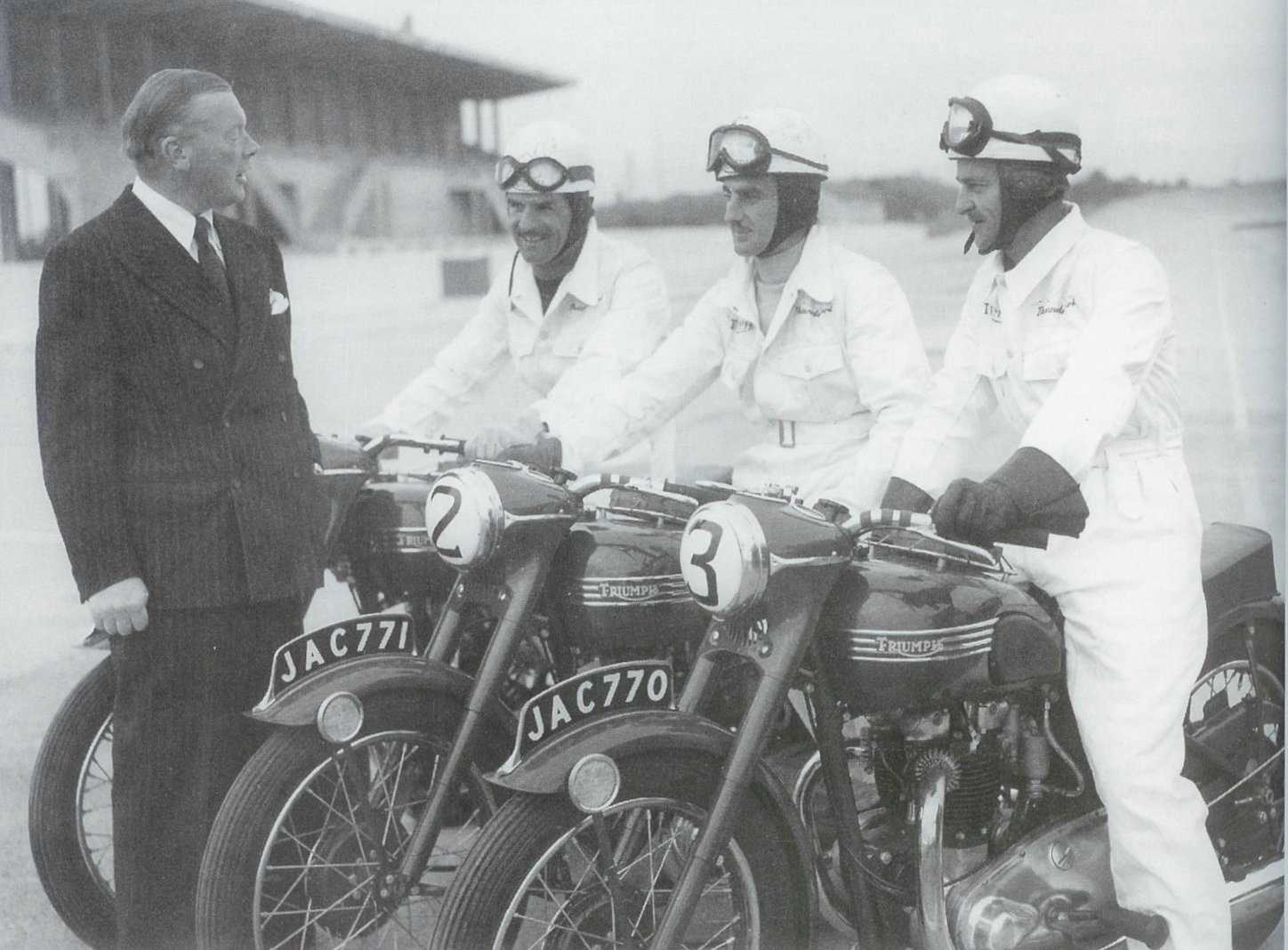 The 6T Thunderbird was launched publicly at Montlhery near Paris
where three standard production bikes were ridden around
a circuit by a team of riders who between them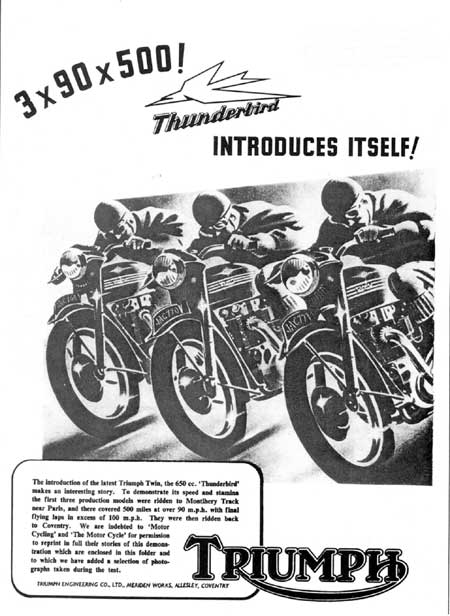 averaged a speed of 92 mph (148 km/h)
over a distance of 500 miles (800 km).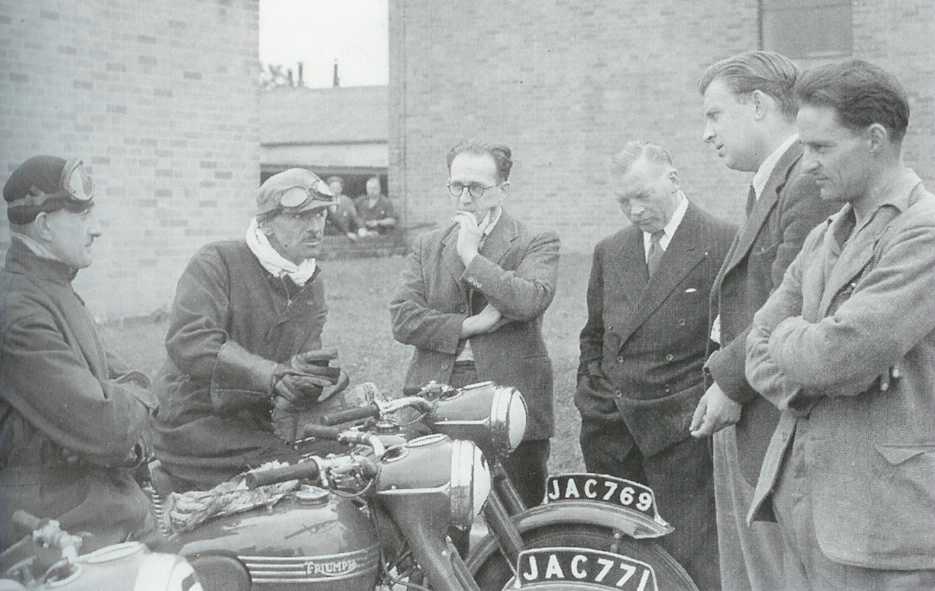 All three machines were ridden to the circuit and
back to the Meriden factory.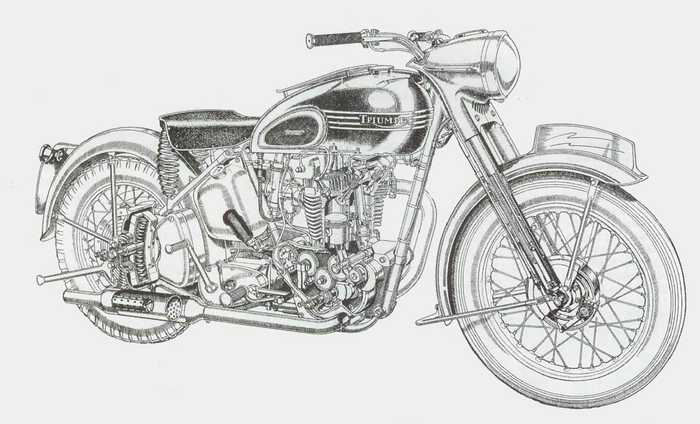 Bronnen:
Wikipedia & Fedotriple
1956 record Johnny Allen
A motorcycle for a man with a stiff upperlip ?
NO WAY...
SO
Motoring George Spauwen
"A Thundering Speed Twin Man"
Sponsored by

Victrace Sitebuilding